Fourth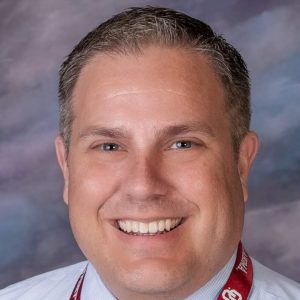 Aaron Bradbury | Fourth Grade Teacher
My Email:
aarron.bradbury@washk12.org
Classroom: 5
Getting to Know Me: I am Aarron Bradbury.  This is my first year here at Coral Canyon.  I have been teaching for 17 years now.  I have taught in Las Vegas, Santa Clara, Enterprise, and Bloomington Hills.  I have taught 2nd, 4th, and 5th grades.  I love to teach fourth grade, it is awesome.  I have a bachelor's degree from SUU and a Masters in Education from University of Phoenix.  My wife and I have 2 children.  I love to read and watch movies.  I also love sports, just about any sport.  Disneyland is one of my favorite places.
---
Ellen Bennett | Fourth Grade Teacher
My Email:
ellen.bennett@washk12.org
Classroom: 4
Getting to Know Me: Fourth Grade Rocks! I especially enjoy teaching Science and Math but I love everything about school.  In the past I have taught First grade, Kindergarten, and English as a Second Language.  I completed a Master in Education and an endorsement in Giftedness. I am also the school's HAL (High Ability Learner) facilitator.  My husband, Bruce, and I have 3 children and 4 grandchildren. The last one being born the first week of school this year. My hobbies include hiking, jeeping (yes the bright green jeep is mine!), biking, and swimming. My favorite place in the world is Hawaii, but I love all beaches!  Sharing my love of learning with my students is my passion.
---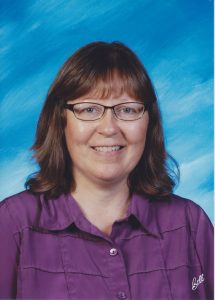 Leslie Messano | Fourth Grade Teacher
My Email:
leslie.messano@washk12.org
Classroom: 2
Getting to Know Me: This year will bring unique challenges, but we can overcome them together. I look forward to working with dedicated parents and fantastic staff to provide the best possible education for our students. I believe every child can learn given the right support and opportunity for growth. I enjoy providing new learning experiences, discoveries, and connections while preparing students for the future.  My goal is for every child to be individually challenged to his or her full potential and celebrate every success along the way. It is going to be a fantastic year in fourth grade at Coral Canyon Elementary School!My husband and I have three wonderful children and adorable grandchildren.  After serving 26 years in the US Army, including all the moving that accompanies military life, my husband retired and we happily chose southern Utah as our final destination. We enjoy exploring and hiking in the area, reading amazing books, and spending time with our extended family. We also have two humongous house cats, Jack and Mr. Bella, which give us endless entertainment.
I graduated Magna Cum Laude from Colorado State University – Pueblo (with the inclusion of Brigham Young University credits) with a Bachelors of Science in Liberal Studies and a Minor in Education. I taught fourth and fifth grade in Colorado Springs, Colorado, before moving to St. George. While at Coral Canyon Elementary School I have taught third and fifth grade, but my favorite grade to teach is fourth grade.  
---